25 years of experience make all the difference
Although RE/MAX D'abord has operated in the Greater Sherbrooke area for fourteen years, RE/MAX D'Abord was founded in 1993 by Mr. Jean Rivard. Since then, the number of agents has risen from 12 to 95. At RE/MAX D'Abord, we pride ourselves in being efficient and well equipped.
Our main office is located at 2655 King Street West in Sherbrooke, and is the only one in the Eastern Townships open seven days and seven evenings a week. We also operate a branch office in Magog staffed by 15 agents, satellite offices in Asbestos, Coaticook, Compton, Cookshire, Lac Mégantic and Windsor, as well as a booth at each of Carrefour de l'Estrie, Les Terrasses Rock Forest and Place Belvédère, where customers can consult the entirety of our area listings.
The RE/MAX D'Abord territory includes the communities of Asbestos, Coaticook, Compton, Cookshire, Lac Mégantic, Magog, Richmond, Sherbrooke, Stanstead, Valcourt and Weedon.
For two years in a row, RE/MAX D'Abord agents have, together, conducted more transactions than any other RE/MAX office in Quebec; figures for 1995 and 1996 totaled 1158 and 1502 transactions respectively. Teamwork and pride in the region are what made it all possible!
For efficient, professional service, contact RE/MAX D'Abord at (819) 822-2222 in Sherbrooke or at (819) 868-6666 in Magog.
Opération Enfant Soleil
---
For 35 years, RE/MAX has been supporting Opération Enfant Soleil, a non-profit organization that raises funds to help sick children in the province. Since 1988, RE/MAX has raised more than $25 million to support the development of high-quality pediatrics for all children in Quebec.
Thus not only are RE/MAX brokers high achievers, but they are also generous. Year after year, they devote their time and energy to improving the well-being of thousands of sick children throughout Quebec.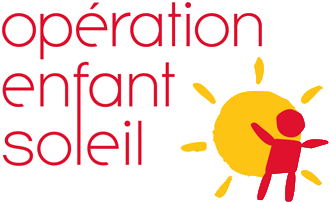 Discover the RE/MAX programs
Contact us
---
Your message has been sent, we will contact you soon.